so yesterday i recieved a mysterious call from
Kevin Carter
who later came to kidd napp me with simone. we went to the store had some laughs. ALOT of laughs. then we went to go pick up the
bitch pusher
bret. lmao we headed to simones sister house. where we werent supposed to be. and had a Fiesta. This mf simone is like the
heathly, fat free, gourmet
taco cook. No grease and oil , you know that BOMB shit. just some water and a little amount of spices. Unfortuanately they were bomb ! here are some pictures from the event :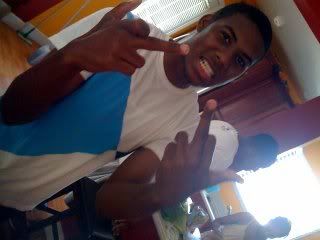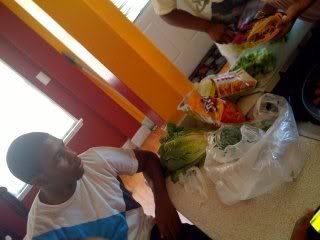 "atleast i was there for her, i took her to the clinic, and then to jamba juice after. . ." -- KC
Delish ?
THANK YOU. COME AGAIN !