Tonight was the funniest night of my life! I spent the day with
Bret
and
Brittany.
We went to the ZOO and to Old Town Pasadena. Man that city is real difficult. We spent an hour trying to find a restroom because we had to (blah). Every place we went to had signs that said shit like "no Bathrooms for public niggas" The night ended with a whole family falling down the stairs. Shit " Grandma Got Quick Feet Hunny !" lmao.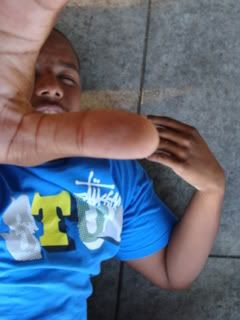 "its so coooldd in the D" bret was semi dead on the concrete
KELLLLLYYYY ROOOLAAAANNNND !!!!!!
THANK YOU
C O M E again !!!!